PARTNERSHIPS
PROGRESS
PERFORMANCE
Welcome to DSD Group
At DSD Group, our core principle is "PARTNERSHIPS, PROGRESS, PERFORMANCE." We prioritise strong client relationships, continuous innovation, and delivering high-quality outcomes.
We prioritise deep consultation, consideration, and collaboration in every project. Our capabilities span across commercial, hospitality, industrial, civil & infrastructure, and residential developments. With our evolved procedures, we manage projects from concept to turnkey, ensuring a seamless delivery process.
We value our people and provide opportunities for growth and development. Our leadership team has years of experience, working on heritage-listed buildings, sensitive projects, high-traffic areas, and challenging build solutions, maintaining a standard of excellence.
Together, we are committed to achieving the best outcomes for our clients and communities.
OUR EXPERTISE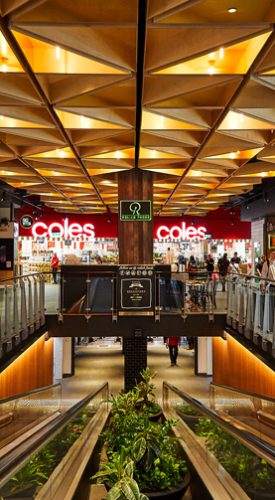 COMMERCIAL
We excel in delivering commercial, retail, and tenancy coordination projects to the highest standard, from concept to completion.
RESIDENTIAL
With extensive experience, we specialise in delivering diverse, high-end, and quality medium-density residential projects.
INDUSTRIAL
From design and construct projects to additions to existing buildings or fitouts, we possess the experience and expertise to deliver your project to the highest standard.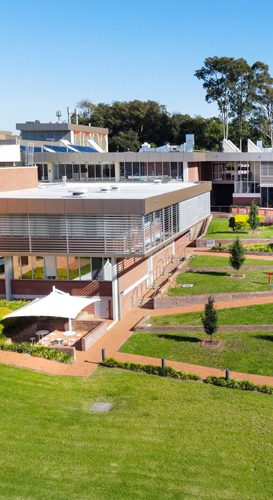 CIVIL & INFRASTRUCUTRE
We have extensive experience in delivering diverse civil and infrastructure projects, collaborating with RMS, councils, contractors, and clients to build roads, pavements, bridges, car parks, and access roads.
DSD Group has a proven track record of delivering on client expectations for over a decade. As a construction contractor group, we have expanded our expertise across various industry sectors.
Capabilities and Services
Long-term relationships with our clients.
A collaborative team approach involving clients, consultants, and subcontractors.
Understanding the key requirements and drivers of our clients for each project.
Effective design development and precise construction execution.
Conducting business with professionalism and a high standard of professionalism.
OUR VALUES
INTEGRITY
Trust and honesty is the foundation of everything we do which has gained us respect in the market
COLLABORATION
What sets us apart is our belief that the client is an essential member of our team. We listen, share and collaborate as a team from the project outset.
DRIVE
We work through challenges and find innovative ways to optimise their return. Our resilient spirit is backed with astute calculated risk and financial discipline.
CONSISTENCY
Our business is built on our people who consistently exceed the expectations of our clients and the industry in everything we do. We add value with innovative thinking, a 'can do' attitude and focus on excellence.
OUR DIFFERENCE
Marcos Pescara
Co Founder
As a construction company, we prioritise balancing the needs of our clients, the environment, the community, and our business. We understand the importance of sustainability and take a holistic approach to meet our responsibilities to the broader community both now and in the future.
WHAT OUR CLIENTS SAY
ADAM WHEAT
Senior Development Manager
Taylor Developments Group Pty Ltd
PROJECT
33 Croydon Street
Cronulla
★ ★ ★ ★ ★
Purchasers who have moved into their new home have openly expressed their appreciation of the finished product, thanking the team for delivering above and beyond their expectations. We greatly appreciate the contribution of Dynamic Projects in the Pavilion Cronulla project and are certain that their performance and capability will result in repeat business in the future.
CHRIS KOUKOUTARIS
Senior Development Manager
Frasers Property
PROJECT
Ivanhoe Sales Suites
Macquarie Park
★ ★ ★ ★ ★
Dynamic Projects was appointed by Frasers Property Pty Limited to construct our Sales and Marketing suite building at Macquarie Park, Ivanhoe Estate project.  Dynamic Projects demonstrated their abilities to adhere to program, manage cost, and also manage authorities in what was a complex and challenging project.
The commitment to deliver a high-quality sales suite development was witnessed through all levels of the company; from senior management through to the site team with a clear hands on approach from all members of the team. What has resulted is a building that will stand the test of time in quality of its build and the attention to detail Dynamic Projects brought to the finishing of the project.
MICHAEL SUMMERTON
Development Manager
Caverstock Group Pty Ltd


PROJECT
Urbain Apartments
Crows Nest
★ ★ ★ ★ ★
We found Dynamic Projects to be very professional, proactive, and resourceful during the course of the construction whilst still maintaining a high safety standard and excellent quality. Their high level of management and leadership skills along with efficient communication have provided an added benefit to the entire delivery of the project. I have enjoyed a successful working relationship with Dynamic Projects and hope to work with them again in the near future. I therefore have no hesitation in recommending them.